So here's the deal. Halloween's Comin' up. We've got Mr. Happy's Pet Zombie Up. Check. But Soon, the whole site will be...ORANGE! Somethin' like that. Anyway, I'm making a Creeper Costume (From Minecraft). So Tell me what you think! (Click on Name for Poll and Picture)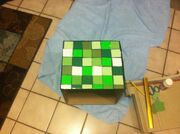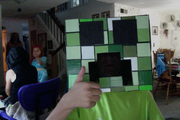 Also, my friend Zak is Steve. We are entering a group contest. wish us luck!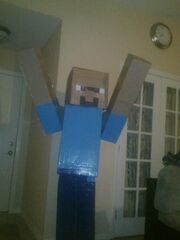 Aftermath
So, I won the contest! (But they called me a green rubix cube) Also, here's the site this halloween:
Ad blocker interference detected!
Wikia is a free-to-use site that makes money from advertising. We have a modified experience for viewers using ad blockers

Wikia is not accessible if you've made further modifications. Remove the custom ad blocker rule(s) and the page will load as expected.